2011.12.09 Friday
BFP "All Aboard! Year–End Party" by Naoko Jin
Time really flies and it is December already.
I am sure many people were anxious and felt so insecure during the weeks and months after 3.11. We were able to contact and confirm the safety of all BFP members, supporters and the former soldiers we interviewed immediately after the disaster. However, the road to recovery is long and difficult. Many people are still having hard lives as the frigid winter draws near. I have recently delivered some aid supplies to Fukushima evacuees who stay at a former high-school building which has been turned into a shelter. The sad expressions of the elderly evacuees keep coming back to me.
Despite the situation of our country, BFP have actively proceeded with our mission and were able to accomplish many things during 2011. So, we held an "All Aboard! Year-End Party" on December 3 to inform and report of our activities and accomplishments during the year to our members and supporters.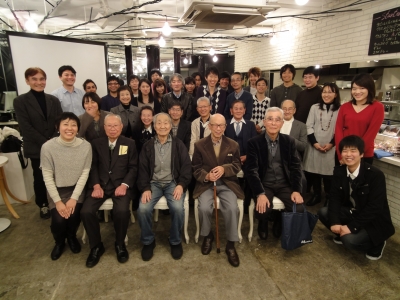 It was a Party with many smiles. I thank all the people who have attended the Party. A detailed report will be coming from one of our young student members.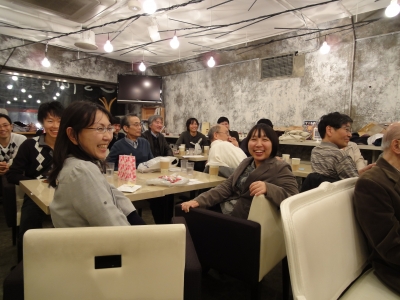 I was happy to be able to report the changes BFP has made this year. At the same time, I got lots of inspiration and energy to move further ahead from the attendants.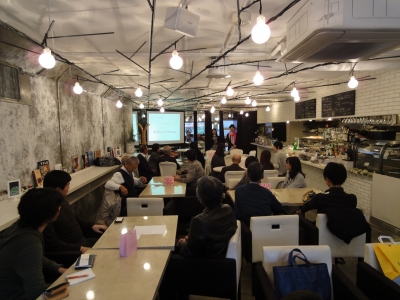 Two university students, Junichi Nakamura and Natsuki Hatae, did the MC for the Party. The photo below shows the two at the last-minute, back-stage meeting. They were a tremendous help during 2011. Thank you both!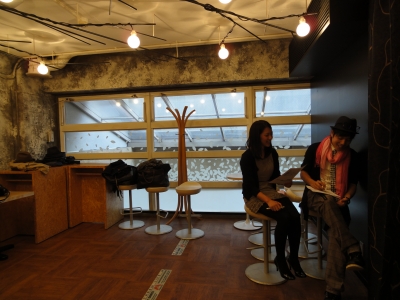 Many other people have supported and helped us in many ways. I would like to express my deep gratitude to all of them.
There are no more BFP workshops during the year, but we are having a meeting on December 10. Everybody is welcome, so if you are interested in what BFP is doing, please contact us. We are also planning to have workshops at Keisen University and Gakushuin University and a visit to Waseda University. We look forward to seeing you in one of our events.
Thank you again and Happy Holidays!